ahahahahah
He/she has gotta be real hun.......................................
There lake is massive and the amount of cave's that could be around there is amazzing as well, we just don't know what could be in that lake or any other lake in similar size ?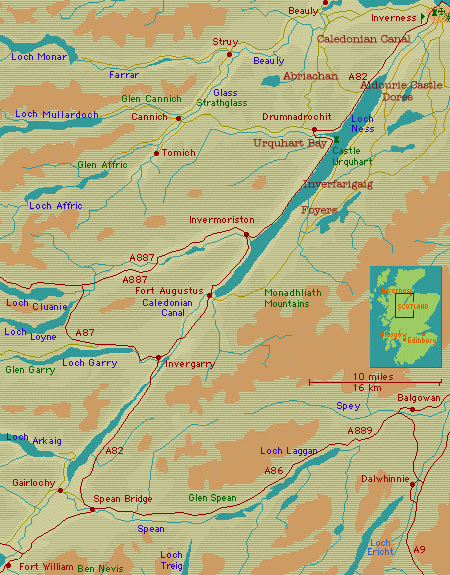 Monster legend
Said to have started with an account of Saint Columba, in 565 A.D rescuing a swimmer from a lake creature. From then on stories of such a creature emerged periodically, but little is actually recorded until the 20th century
It was only after1933, when a new road was built along the lake shore and people were first able to visit the area in large numbers, that reports of sightings really took off
Mackay's and Campbell 1933
The MacKays owned a pub at Drumnadrochit, and on April 14th saw an "enormous animal" in the Loch. They told the man responsible for controlling salmon fishing in the Loch, a Alex Campbell. Campbell, because of his job spent a lot of time observing the Loch, and he saw Nessie a number of times.
Campbell put it at 30 feet long and described it as having "a long, tapering neck, about 6 feet long, and a smallish head with a serpentine look about it, and a huge hump behind..."
Hugh Gray photo 1933
The monster was first photographed by a Hugh Gray in 1933. Gray claims "I immediately got my camera ready and snapped the object which was then two to three feet above the surface of the water. I did not see any head, for what I took to be the front parts were under the water, but there was considerable movement from what seemed to be the tail."
The Surgeons photo
This photo was the most famous of them all, and was reputedly taken by a surgeon who was a pillar of the establishment, Colonel Robert Wilson.
Christain Spurling later admitted that he had taken part in a hoax. He made the confession on his death bed in 1993 when he was aged 90. His story was that he had helped make a model out of a toy submarine and photographed the model. Spurling claimed that his stepbrother, Ian Wetherell, and Ian's father, Marmaduke ("Duke") Wetherell, had been hired by the Daily Mail to find Nessie. They made their "monster" out of a 14 inch toy submarine and plastic wood. The photo was taken so seriously that they dared not own up to the hoax at the time
You can take you pick as to whether this confession is proof that the photo is a fake or not.