Photos of Angels?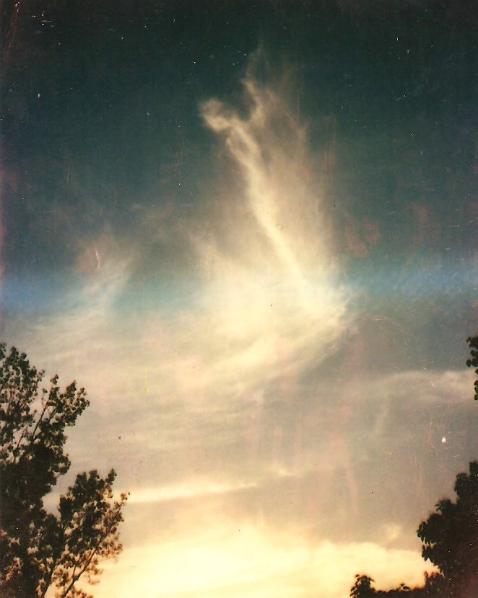 Taken just after a storm (June 07).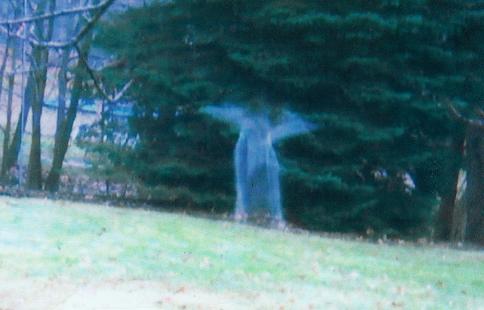 "This pic was taken in northern lower Michigan with a motion sensored hunting tree cam."
The camera only takes picture when something trips its infrared sensor.
July 07.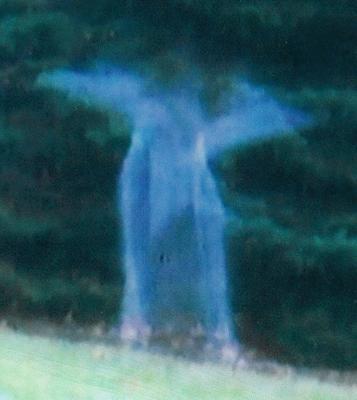 Close up of previous picture.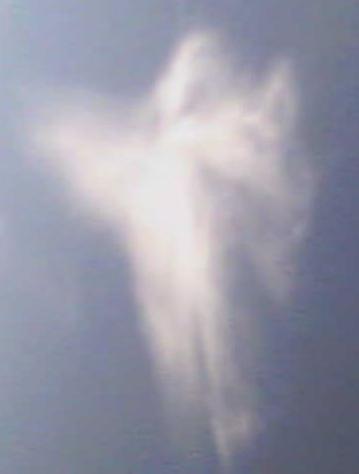 Flying angel in Las Cruces, New Mexico, July 07.
Ron and Linda Martinez, authors of Angel on the Water sent this amazing angel picture taken while on
vacation in Xcaret which is in the Yucatan Peninsula, a treasure of Mayan history.
"This incredible photograph was captured on a 35mm underwater camera by Ron and Linda Martinez.
Out intention is to share this photograph with the world..." August 07.
Close up.
What do you think? There was a few on the website that was blurred background too but the website posted those ones and said "look, we know this is a fake because we can see the blurr on the background. Good try though". These ones got very good responces though and I thought I'd share

All Angels & Ghosts Website Content Copyright 2004 - 2007 Angels & Ghosts, LLC

_________________
Love, Light & Fidelity,
Anasopiah.

All we have to do is decide what to do with the time we are given.